I really, really, really, want to show y'all our professional wedding pictures, but we have some family that still has not seen them all, and I want them to see our photos before I share them with y'all!!
So today for Wedding Wednesday, I bring you the gifts, not what we received, but what we gave to the amazing people who agreed to be part of our big day and helped so much with making our big day perfect!
First, how I asked my girls to be my bridesmaids/maid of honor/junior bridesmaid:


I gave each girl a mini Lilly Pulitzer planned with a hand written note asking if they would be my bridesmaids. In each planner, I wrote in our wedding date, as well as everyone's birthdays!! I searched high and low to find the perfect way to ask my girls, after debating for what seemed like months, I finally settled on this idea.
This was perfect for me, because I am obsessed with my lilly planner (I used the jumbo one as my wedding book) and I wanted to give them something that they could actually use!!
And for Miss AG, I gave her a set of Lilly Pulitzer paper dolls!
Matt was not as creative, he gave each one of his guys a call asking them to be in the wedding, I was really funny to hear the different ways he asked his guys!!
Some were really funny, and some were more serious!
Next, shower hostess gifts:


I gave each of girl a pashmina with a hand written "thank you" attached. I did not think of this, but some of them brought their pashmina with them on the wedding day incase it was chilly that night!! I knew it was a good idea to pick colors that were included in the flowers and decorations!!
Now, bridal party gifts:
For our bridal party gifts, we wanted to give them something that they would be able to use and remember our wedding!! Matt went more practical and I went more personal.
I gave all my girls monogram necklaces from
Elizajay Charm
. Instead of debating over what colors to get for each girl, I decided to give them all the same color, ivory. I also made each girl 4 hair ties.
Like a dummy, I forgot to take pictures of their gifts, so I made my sister put hers back together for me!! The only thing that is different is that the green hair tie should be pink, but I think all get the point!!
Matt gave his guys their wedding tie and socks. This is Matt's tie, but their ties were exactly the same print, just in navy blue. The socks can obviously be worn again, but the tie too can be used again! I think navy is basically a neutral color and can be worn with so many other shirts/suits!!
He also iced them too!! This was really funny, and it came back to bite Matt in the butt at the reception!! (more on the later!!)
Oh goodness, I still cannot get over how adorable they were!!
For the ring bearers, we gave them a chevron bow tie and navy suspenders set, along with some toy trucks and sports balls.
I wanted to give my parents and Matt's mom something super special, so when I found this necklace from
Five Little Owls
, I knew it was perfect to give to Matt's mom.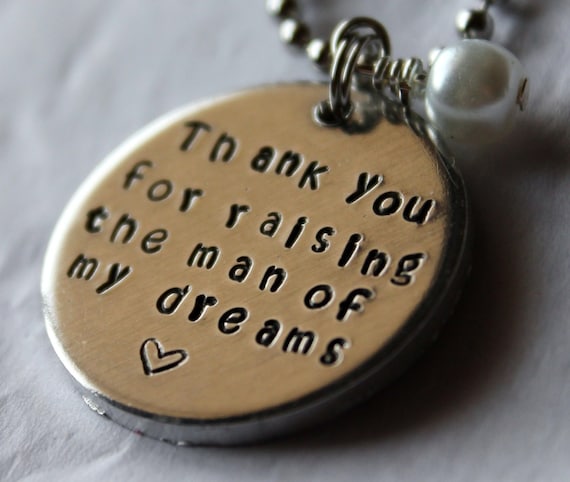 For my parents, I had many different ideas, but I finally settled on these handkerchiefs from
Embroidery by Lina
. She was fantastic to work with, and she allowed me to tell her exactly what I wanted each one to say! When I gave them to my mom and dad I had to walk away fast because I knew I would have cried, which I did anyway!!!
Matt and I decided to not exchange gifts the day of the wedding, but I did make him a cake!!
This is the "beer cake" that I sent over to him while they were all getting ready!! It was so easy and quick to make, and apparently a big hit with the guys!!
And there you have the wedding gifts!!!
I hope I gave y'all so good ideas!!
enjoy!!
mGs